August 7th, 2019
Worthing Wormhole Comic Con 2019 - create your own Comic Strip!
Inside Worthing will be supporting Worthing Wormhole with a bigger and better children's creative competition than last year!! Plans are being hatched for a Thor themed table with an amazing Bifrost post box to post your creative writing into....then special friends of Inside Worthing will create a comic strip of the winning stories. The comic strips will then be printed in Student Life in the subsequent issues of the Inside magazines! So, not only will you see your story in print, it will be created into a work of art!! So, you have 3 months to plan your creative masterpiece.
Read More
---
August 2nd, 2019
Broadwater Community Association AGM details

AGM Thursday 19th September at 7.30pm in The Parish Rooms. Free to attend. Election of Committee members for the coming year, hear about what we've been up to over the past year and what our plans are for the forthcoming year. We welcome any questions, queries and ideas from our membership.The meeting will be followed by a video presentation on twinning towns.
Read More
---
August 2nd, 2019
Meet Alison Lapper at The Glamour Club
ALISON LAPPER, MBE
Alison has a 1st Class Hons Degree in Fine Art , is most famous for the Trafalgar Square, London Sculpture 'Alison Lapper Pregnant' 2005-2007.
A giant replica opened the London 2012 Para-Olympics. Alison is an inspirational speaker who appears in many TV documentaries. Alison is supporting The Glamour Club which as been created for Lonely & Socially Isolated MEN & WOMEN aged 55+ but everyone is welcome. A RARE OPPORTUNITY TO SPEND TIME WITH ALISON WHO WILL TALK ABOUT HER LIFE, DEMONSTRATE MOUTHPAINTING & A CHANCE TO PARTICIPATE TOO.
Read More
---
February 6th, 2019
Better Business Show 2019

Better Business Show
13th February 2019 10am – 4pm
Worthing Town Hall and Assembly Hall
An event not to be missed – FREE to attend
With a strong focus on 'Buy Local', this event is a 'must' in the 2019 business calendar for ALL businesses in Worthing & Adur, both large and small.
Bee part of the buzz at The Better Business Show!
• B2B Exhibition - Over 90 stands, meet, network and introduce your business. You'll find everything from local manufacturing companies, a wide range of professional services, construction companies, health and fitness providers, and caterers offering a great lunch!

• Info Zone - A hive of information for start-ups, growing and established businesses including information about grants and finance. Come along and meet the Coast to Capital Growth Hub team and find out what's on offer.

• Growth - Opportunities to meet buying teams some of our areas larger companies

• Be Inspired - Don't miss the Keynote speakers, they will be sharing their journeys to success.
o Andrew Ball, Head of Corporate Relations, Heritage and Philanthropy, will share the history of this prestigious brand we all love - Rolls-Royce Motor Cars
o Kathy Caton, Founder and MD of Brighton Gin, Brighton's first (legal!) distillery, talks about taking the multiple award-winning super-premium Brighton Gin to the city and beyond.

• Be Informed - Keep up to date with the latest cyber-crime trends, threats and vulnerabilities. Keynote Speaker Chris White, Police Cyber Security Advisor for the South East Region Organised Crime Unit will guide you through the cyber frauds and scams.

• Connect - Enjoy some networking over a tasty breakfast or a light lunch, a place to meet and mingle at the Lunch Box
• Promote - Meet, network and share experiences at the B2B Exhibition with both new and established businesses. Who knows, you could even pick up some new clients!

• Digital Masterclasses – Top tips on Social Media Strategy and Digital Marketing – trust us, you don't want to miss these!

Make the most of the day, network at the B2B exhibition, learn from the experts, be inspired by the speakers, connect with the local business community, snap up the show offers and leave with a wealth of information - and those all-important connections to build your business for 2019. The whole day is FREE to attend – Register Now at www.worthingandadurchamber.co.uk
This event is collaboratively delivered by Worthing and Adur Chamber & Adur & Worthing Business Partnership.

For more information and to keep up-to-date with the developing programme visit www.worthingandadurchamber.co.uk
Read More
---
Topics
Recent Posts
Have You Seen...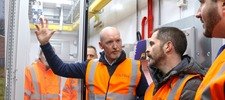 CityFibre speeds up Adur and Worthing's digital transformation
February 20th, 2020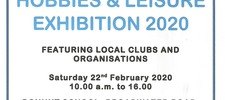 Hobbies and Leisure Exhibition at Bohunt School
January 6th, 2020